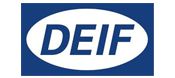 Products: DEIF - Relay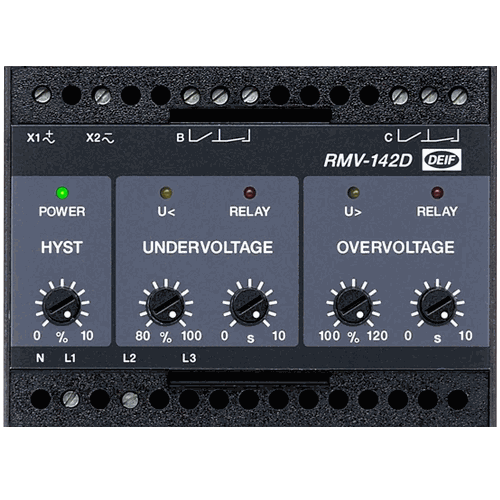 Overview
DEIF's RMPs are protective overload and reverse power relays and parts of DEIF's complete range of relays for generator protection and control.
The RMPs are applied for protection of the prime mover against overload and for protection against reverse power.
Protection against overload is crucial in setups where the prime mover is under-dimensioned in proportion to the AC generator.
The versatile units feature a number of adjustable parameters.
RMP Options:
RMP-111D
RMP-112D
The protection relays extent to various units listed below. See the DEIF website (www.deif.com) for detailed documentation for each unit.
RMC-111D Short circuit current relay, I>>
RMC-121D Short circuit current relay, I>>
RMC-122D Short circuit and overcurrent relay, I> and I>>
RMC-131D Differential current relay, I>
RMC-132D Double overcurrent relay, I> and I>
RMC-142D Stator earth fault relay, iE> and iE>>
RMV-112D Undervoltage and overvoltage relay, U< and U>
RMV-122D Overvoltage relay, U> and U>
RMV-132D Undervoltage relay, U< and U<
RMV-142D Over-/undervoltage relay, U> and U<
RMQ-111D Loss of excitation relay, -Q>
RMQ-121D Overexcitation relay, Q>
RMF-112D Over-/underfrequency relay, f> and f<
LMR-111D Vector shift relay
LMR-122D Vector shift and df/dt (ROCOF) relay
RMP-121D
Protection of prime mover

LED indication of alarm condition

Timer-controlled tripping

LED indication for activated relay

35 mm DIN rail or base-mounting

Technical Feature Downloads - RMP111D

Technical Feature Downloads - RMP112D

Technical Feature Downloads - RMP121D