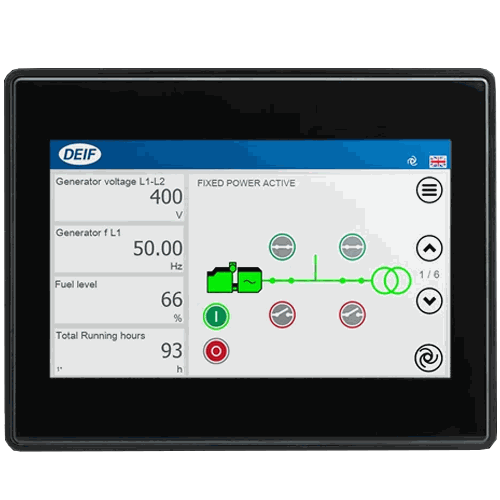 Overview

TDU 107 is a preprogrammed touch screen solution for connection to DEIF's AGC-4 controllers.

The display provides user-friendly touch screen control, visualisations and graphical overviews that are easily readable even at sharp angles.

Combines both an HMI display and 6 AOP (Additional Operator Panel) on one device. Easy to use icon driven HMI providing fast access and configurable instrument pages.
Provides Tier 4 final support.

Build in AOP (additional operators panel) customizable buttons and status lamps

Quick instrument selection directly from the screen

Visual capability curve with actual working point of the genset

Easy search functionality in several menus

Live application supervision

Service menu with estimated date for next service

Technical Feature Downloads