Products: DEIF - MIC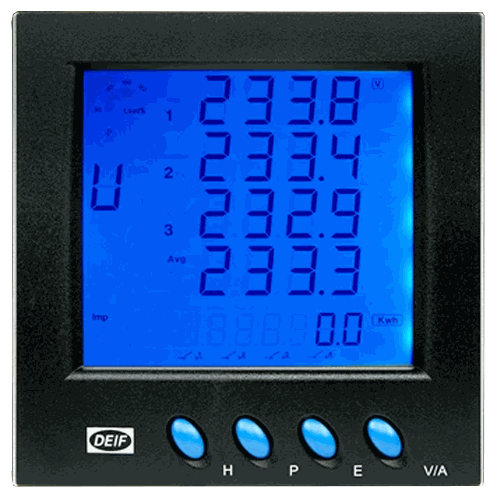 Overview

DEIF's multi-instruments for measurements, analysis and monitoring of 3-phase electric energy distribution networks cover readings of more than 50 parameters.
The instruments have four-quad energy measurement and built-in energy counting and come with free utility software for programming and data viewing.
Ideal for sensing production from gensets/mains as the digital inputs can be utilised for genset/mains breaker feedback, thereby eliminating the need for hardwiring between breakers and the ASC.

3-phase TRMS measurements

Voltage inputs 400 L-L AC

RS-485 Modbus communication

Relay and digital outputs (optional)

Ideal for stand-alone retrofit applications

Supply voltage: 100 to 280 V DC

Supply voltage: 85 to 264 V AC 50/60 Hz

Supply voltage: 24 to 48 V DC (optional)

Technical Feature Downloads