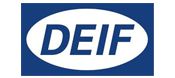 Products: DEIF - RTA & RTC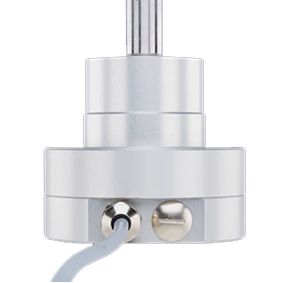 Overview

DEIF's rudder/azimuth angle transmitters convert the rudder or azimuth thruster's position angles into either electrical current signals or digital data values with a 16 bit resolution (+/-180de.g. = +/-32767).

Unlike potentiometers, DEIF's angle transmitters use a "no touch" magnetic angle detection technology. The technology guarantees optimal accuracy and performance and longer life for the transmitters as they have no electromechanical parts.

DEIF's rudder and azimuth systems are MED-approved for easy use and immediate class approval.

The robust mechanical design and IP67 protection make the transmitters ideal for use aboard any ship.


Analogue 2 wire 4 to 20 mA DC.
Ø19mm stainless steel shaft for direct rudder connection.

Available with 90 ° mounting bracket

Directly compatible with DEIF's RT-2 rudder angle transmitter.

Suitable for rudder, azimuth and pitch angle

"No touch" magnetic angle detection – no wear & tear

Analogue or CAN bus output for direct connection of one or more indicators

Angle position range from +/- 20 ° to +/-180 °

Continuous shaft rotation

Clockwise/counterclockwise, zero set & max./min. adjustment

Technical Feature Downloads