Products: Mitsubishi Diesel Engines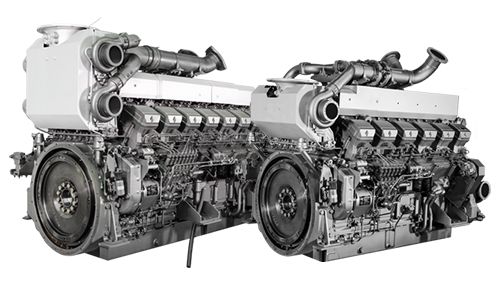 Overview

Mitsubishi industrial engines have a worldwide reputation for reliability, fuel economy and long life.
Their long stroke and low compression reduces engine stress.
Service friendly design saves maintenance costs and shortens machine downtime.

Key benefits:
Quiet:
Extensive research and application of the most appropriate parts for the combustion-system have resulted in engines with the lowest noice level in their class.
Low Exhaust Emission:
Thanks to continuous effort to design environmentally friendly products, Mitsubishi has been able to outperform themself with the design of a new combustion chamber. Thus creating a cleaner combustion that is better for man and environment.
Low Fuel Consumption:
A striking feature of all Mitsubishi diesel engines is the low fuel consumption. In some our smaller engines specially designed and produced turbochargers contribute to even a lower fuel consumption
Easy Maintenance:
Everyday maintenance can easily be executed, because all service points and parts are located at the same side of the engine for easy access.