Leroy Somer Low Voltage Alternators
Products: KATO Engineering: 4-Pole Form Coil Generator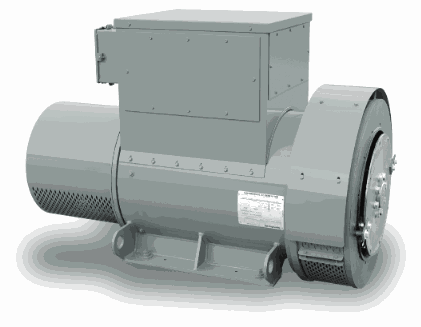 Overview

Robust Generator with Lower Power Output
Kato Engineering four-pole, 600-volt generators are the standard for drill rig power around the world.
Our 4-pole form coil generator is a miniature version of that design with output available from 240 to 4160 V operating at 1800 RPM.

These generators can be used for oil and gas drill rig camp power and power for auxiliary equipment around the drill rig.
Another important use of the new generator will be as a source of prime power in small, remote villages.
Kato has designed and manufactured our 4-pole form coil generator with reliability in mind.
312 kVA - 812 kVA (Prime Rated)
250kW - 650kW (Prime Rated)
345 kVA - 902 kVA (Standby Rated)

278 kW - 722 kW (Standby Rated)
80° C temperature rise at 40° C ambient

Self Regulated Brushless with AVR

line-to-line, no-load harmonics 2% single, 3% THD

Mounting Configurations ( Standard)

SAE FLYWHEEL & BELLHOUSING
CLICK HERE TO CONFIRM MOUNTING

Technical Feature Downloads