Leroy Somer Low Voltage Alternators
Products: KATO Engineering: Motor Generator Set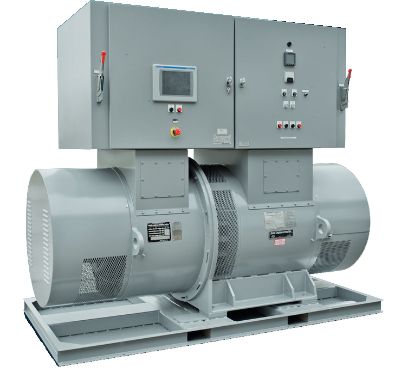 Overview

Motor-Generator (MG) sets provide load isolation for computers and other sophisticated electrical systems.
They can also perform frequency conversion.
Starting with the specifications stage, we will work with you to design a Motor-Generator while taking your entire project into consideration, whether it is for you or your customer.
We will examine all the variables that a reliable power system demands.

Easily maintained by electricians and/or mechanics; no specialist required.

Low harmonic content on the input and output of the MG set from no load to full linear load.

Complete electrical isolation.

High overload Capability.

Simple, rugged construction provides tolerance to voltage sags, spikes and noise, as well as complete isolation input to output.

Mounting Configurations ( Standard)

SAE FLYWHEEL & BELLHOUSING
CLICK HERE TO CONFIRM MOUNTING

Technical Feature Downloads