Leroy Somer Low Voltage Alternators
Products:KATO Engineering: Dual Core Alternators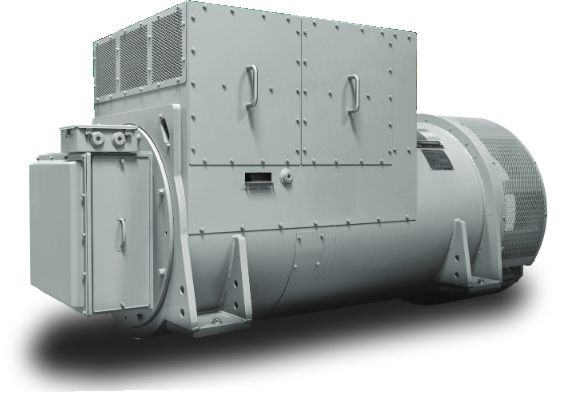 Overview

Manufactured by Leroy Somer
Rugged and Reliable Dual Core Alternators








1556 kVA - 3500 kVA (Prime Rated)
1400 kW - 2800 kW (Prime Rated)
1729 kVA - 3889kVA (Standby Rated)

1556 kW - 3111 kW (Standby Rated)
Kato Engineering designs and manufactures dual core alternators designed to be coupled with high speed engines for locomotives.

These dual core alternators provide traction power to wheel motors for main propulsion as well as power from the auxiliary generator for accessory power.

Enclosed in the same frame, the dual core alternator is driven off an engine flywheel via a common shaft.

This design saves space in your locomotive and negates the necessity to pull power from the front of the engine.

Also included in the main box are AC/DC rectifiers which provide DC rectification for the locomotive traction motors, and keep the width within the engine/generator skid.

Kato also offers several convenient options including optional cooling for wheel motors; as well as a Digital Voltage Regulator specifically designed for the companion generator operation.

Our dual traction generators are built to last and provide a total package to meet your locomotive power needs.

Mounting Configurations ( Standard)

SAE FLYWHEEL & BELLHOUSING
CLICK HERE TO CONFIRM MOUNTING

Technical Feature Downloads