Leroy Somer Low Voltage Alternators
Products:KATO Engineering: Traction Range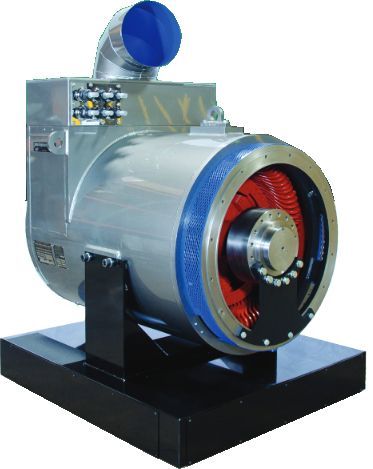 Overview

KATO™ traction alternators are the premier choice for mine-haul trucks.
These traction alternators provide the power for today's electric drive systems.
KATO™ traction alternators' compact design helps increase vehicle payload along with profitability.
Rugged construction and superior insulation ensure they can handle bumpy, grimy conditions as well as the thermal cycling caused by the constant acceleration and deceleration of mine-haul truck duty.

9 kVA - 20 kVA (Prime Rated)
9 kW - 20 kW (Prime Rated)
9 kVA - 20 kVA (Standby Rated)

9 kW - 20 kW (Standby Rated)
Designed to match engine power from 2000 - 3700 HP

Variable speed operation from 650 -1900 RPM

Up to 2800 Vdc, when rectified

Single or dual bearing configurations,with customizable options

Customer specific mounting options

Class H VPI insulation materials are used on allwound components for long service life

Heavy duty windings designed for AC drive applications (ie. SCR and IGBT drives)

Either self cooled or by customer supplied, ducted cooling air

Brushless excitation with heavy duty rotating rectifier

Withstands shock loads of up to 5Gs in any axis

Designs that are optimized for reducedweight to increase overall payload

Mounting Configurations ( Standard)

SAE FLYWHEEL & BELLHOUSING
CLICK HERE TO CONFIRM MOUNTING

Technical Feature Downloads