Leroy Somer Low Voltage Alternators
Products: Leroy Somer - LSA Hydro Tube Range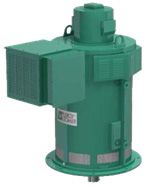 Overview

Manufactured by Leroy Somer

Brushless alternator with exciter
Single bearing or two bearing arrangement
Prime mover : diesel or gas engine

Compliance with :
IEC, VDE, NEMA, BS, CSA, UL1446, CE low voltage

100 kVA - 3300 kVA (Prime Rated)
80 kW - 2640 kW (Prime Rated)
111 kVA - 3667 kVA (Standby Rated)

89 kW - 2933 kW (Standby Rated)

Leroy-Somer VTHR hydro generator. The VTHR (Vertical Tubular Hydro) range by Leroy-Somer is perfectly calibrated for small hydro

The Leroy-Somer Vertical Tubular Hydro Range has been designed for small hydro plants looking for compact & reliable equipment.

Balanced construction

The steel welded construction of the tubular reinforces the overall structure, and together with the flat brackets design guarantees a compact, stable product.

As a result, all VTHR products Balancing Class is G1 according to ISO 1940.
Controlled Performance

The VTHR products have been optimized for the specific constraints of small hydro environments.

Close monitoring of speed and heating through built-in sensors
The D510C digital AVR allows for precise fine-tuning of operational parameters
Vibration sensing can also be included as an option

Clever commissioning

At your request, the alternator can be fitted with a special device that facilitates uplifting operations. This simple approach was first introduced by Leroy-Somer and allows to put the alternator in vertical position with just one lifting device.

Cooling Options & IP Protection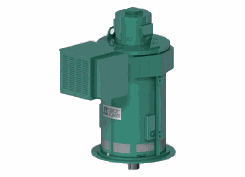 Cooling Option ICO1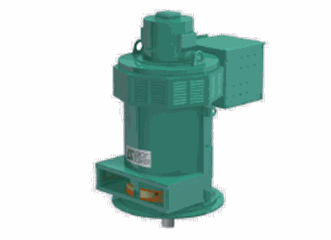 Cooling Option IC21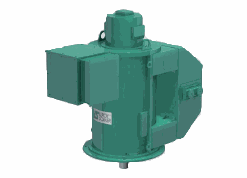 Cooling Option IC8/W

Mounting Configurations ( Standard)

SAE FLYWHEEL & BELLHOUSING
CLICK HERE TO CONFIRM MOUNTING

Technical Feature Downloads