Products: Yanmar Air Cooled Generator Engine L100N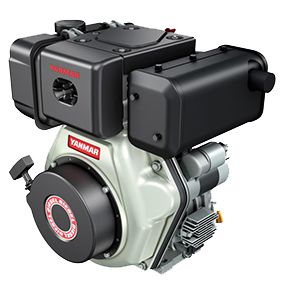 Overview

This 10 HP compact industrial diesel engine is specifically tuned for users in the EU, the Middle East, Southeast Asia and Africa.
Like it's smaller brother the L70N, two states of tune are offered to enable users to accurately match the engine to the task. The L100N6 features a flatter, longer torque curve for users who need that flexibility throughout the rev range. Peak power comes at higher revs too.
This engine is also available for variable speed gensets. A lower displacement variable speed unit offers the same power as a larger fixed speed unit but with outstanding fuel savings of up to 20%. The combination of this new technology and Yanmar's unique fuel efficiency result in a remarkable reduction of fuel consumption and environmental footprint. The savings coming from fuel efficiency adds up to the legendary reliability and durability of Yanmar engines, allowing our customers to achieve unprecedented operating cost reductions.
Vertical cylinder, 4 stroke, air-cooled diesel engine
Forced air-cooling by flywheel fan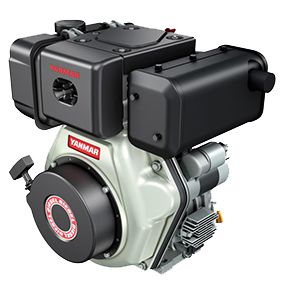 L100N-DGLT
L100N5EF1C1EAAR
Manual Recoil Start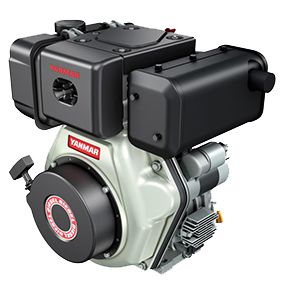 L100N-DEGLT
L100N5EA1C1EAAR
Electrical Start