Products: Yanmar Water Cooled Gas 4TN98G Engine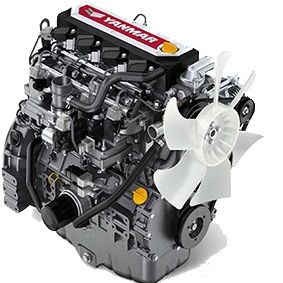 Overview

Gas engines produce very little PM (particulate matter)※6, and are comparatively quieter than diesels. This makes them ideal for work indoors and in enclosed areas, where environmental concerns are a major consideration.
YANMAR has more than 30 years of experience working with gas engines. This long-earned experience together with our deep knowledge of industrial diesel engine technology has allowed us to develop a proprietary gas combustion system for high output, fuel efficient and compact engines that display the durability and reliability required of industrial applications and deliver new value to our customers.
YANMAR can now provide customers with a "One-Stop Solution", whereby YANMAR can offer either a diesel or gas power source in one-stop sales contact, with maximum compatibility to the customer's equipment.
4 cycle, Inline,Water-cooled Diesel